Which iPhone is best value for money 2023?
Jul 12, 2023
Jonathan Sizemore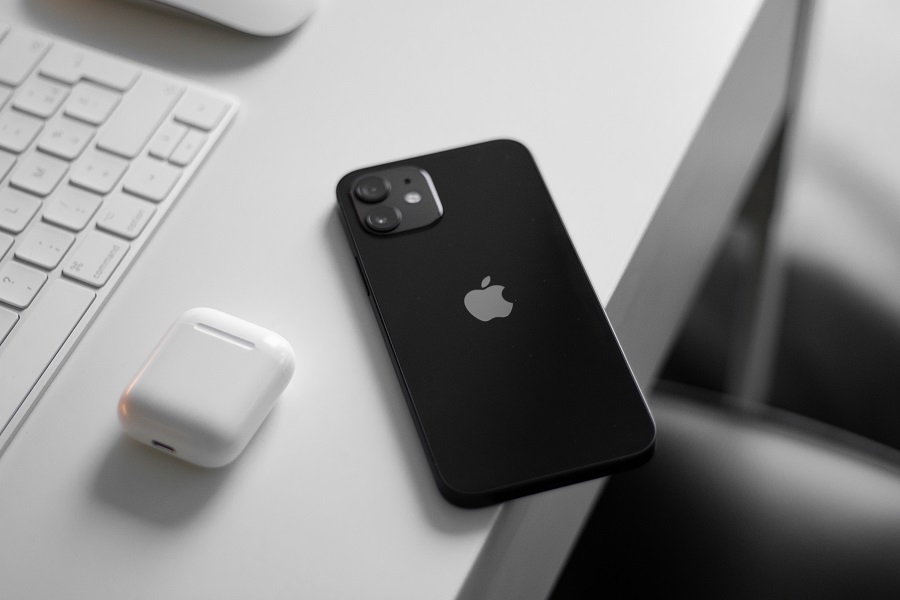 When it comes to smartphones, Apple's iPhones have consistently set the bar high. However, investing in the latest iPhone model can often burn a hole in your pocket. Luckily, there are more affordable options available, such as used and refurbished iPhones. In this blog post, we will explore the best value-for-money iPhones in 2023, considering factors like performance, features, and affordability. So, whether you're looking to upgrade or join the Apple ecosystem for the first time, this guide will help you make an informed decision.
Understanding Used iPhones:
Used iPhones refer to pre-owned devices that have been previously used by other owners. These devices may show signs of wear and tear but can still offer a great user experience at a lower price point. When purchasing a used iPhone, it is crucial to consider factors such as the condition of the device, its age, and the reputation of the seller. By buying from reputable sellers or platforms, you can ensure a reliable purchase.
Exploring Refurbished iPhones:
Refurbished iPhones are pre-owned devices that have been professionally restored to like-new condition. These devices undergo a rigorous refurbishment process that involves testing, repairing, and replacing any faulty components. Refurbished iPhones often come with warranties, providing an added layer of assurance to buyers. They offer a higher level of quality and reliability compared to used iPhones.
The Best Value-for-Money iPhones in 2023:
a) iPhone SE (2020):
The iPhone SE packs a powerful punch in a compact package. Featuring the A13 Bionic chip, it delivers impressive performance and supports the latest iOS updates. With its 4.7-inch Retina HD display and Touch ID, it offers a familiar and user-friendly experience. The iPhone SE is an excellent option for those seeking a budget-friendly iPhone without compromising on performance.
b) iPhone XR:
The iPhone XR is a solid choice for users who want a larger display and enhanced features. Equipped with the A12 Bionic chip, it delivers remarkable performance, and its 6.1-inch Liquid Retina HD display offers vibrant visuals. With its single-lens 12MP camera and Face ID, the iPhone XR delivers excellent photography capabilities and advanced security features at a more affordable price.
c) iPhone 11:
For those who crave a balance between affordability and cutting-edge technology, the iPhone 11 is an exceptional choice. Powered by the A13 Bionic chip, it boasts superb performance, excellent camera capabilities, and an immersive 6.1-inch Liquid Retina HD display. With its Face ID, dual-lens 12MP camera system, and support for iOS updates, the iPhone 11 remains a popular option among budget-conscious buyers.
d) iPhone XS:
If you're looking for a premium iPhone experience without the premium price tag, the iPhone XS is worth considering. Featuring the A12 Bionic chip, it delivers impressive speed and power. The iPhone XS offers a stunning 5.8-inch Super Retina HD display, advanced camera technology, and Face ID for enhanced security. This model provides a fantastic value proposition for those who want a high-end iPhone without breaking the bank.
Tips for Buying Used or Refurbished iPhones:
Research: Before making a purchase, thoroughly research the seller or platform from which you plan to buy. Look for reviews and ratings to ensure a reliable transaction.
Condition: Carefully assess the condition of the device, considering factors such as cosmetic wear, battery health, and functionality.
Warranty: When buying a refurbished iPhone, check for warranty coverage. A warranty will provide peace of mind and protection against any unforeseen issues.
Return Policy: Verify the seller's return policy, as it is essential to have the option to return or exchange the device if it does not meet your expectations.
Price Comparison: Compare prices from different sellers to ensure you are getting the best deal. However, keep in mind that significantly lower prices may indicate a compromised quality or authenticity.
Conclusion:
In 2023, both used and refurbished iPhones offer excellent value for money, allowing you to experience the Apple ecosystem without the hefty price tag. The iPhone SE, iPhone XR, iPhone 11, and iPhone XS all provide exceptional performance, features, and affordability. Whether you prefer a compact device or a larger display, there is an iPhone model to suit your needs and budget. Remember to do your due diligence when purchasing a used or refurbished iPhone, considering factors like the seller's reputation, device condition, and warranty coverage. By making an informed decision, you can confidently embrace the world of Apple at a fraction of the cost at UpTradeit.com.