How To Transfer Contacts From iPhone To Android
Oct 14, 2022
Esteban Facundo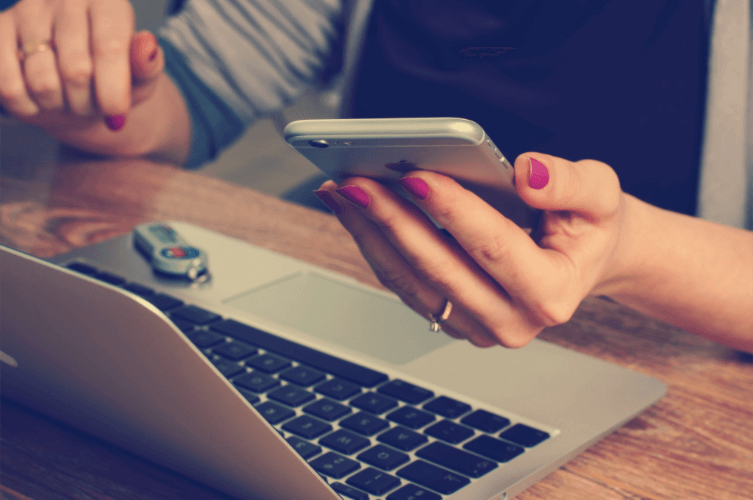 One of the biggest things that stops people from going to a new phone provider is the fact that transferring your data can be a huge pain. If you don't do it correctly, then it's possible that you can lose important data, contacts and more.
The good news is that this process doesn't have to be a nightmare, and in this article, we're going to walk you through the process of transferring your contacts from an iPhone to an Android phone step by step. Let's get started and get you on your way to enjoying your new Android phone!
There's actually a few different methods that you can use for this. We're going to cover three different ways that you can move your contacts from iPhone to Android with a step by step guide for each method.
Method #1: Use your Gmail account
Do you have a Gmail account? If so, then this can actually be a pretty easy way to transfer your contacts. Gmail does a great job of keeping all of your contact information together, and their address book works great on both iOS and Android devices.
1. On your iPhone go to Settings > iCloud and turn on "contacts"
2. Then go to Settings > Mail, Contacts, Calendar
3. Under the "accounts" section select your Gmail account
4. Make sure "contacts" is turned on to sync between your iPhone and Gmail
5. Login to your Gmail account on your new phone and sync the contacts
Method #2: Export from iCloud
If you don't have or want to have your contacts in your Gmail account, then you can also manually export your contacts using iCloud. To do this, you'll need to use the iCloud.com website on your computer.
1. Visit iCloud.com and login to your account
2. Click the contacts icon
3. Click the gear icon in the bottom left area of the menu
4. Select "export vCard" from the gear menu
5. Plug in your Android phone to your computer and copy the vCard file to local storage
6. Import the contacts using the Contacts or People App on your Android phone
Method #3: There's an app for that
There are numerous applications on both operating systems that will allow you to backup and restore your contacts. If you're not too keen on the other methods we suggested, then you might be able to do it this way. This method works similarly to method #2, but it takes a lot of the work out of it for you.
1. Download a contacts backup app like MCBackup
2. Allow the app to access your contacts when prompted
3. Tap backup
4. Choose the email option
5. Send the generated VCF file to yourself as an email attachment
6. Open the email on your Android device to download it
7. Import the newly added contacts to the phone with the contacts app
In closing, switching operating systems doesn't have to be a hassle. However, you might want to save your contacts somewhere safe just in case you mess something up. Don't delete anything from your old phone until you've checked to make sure everything has been uploaded properly.