Is a Used iPhone Worth Buying?
Jun 18, 2023
Esteban Facundo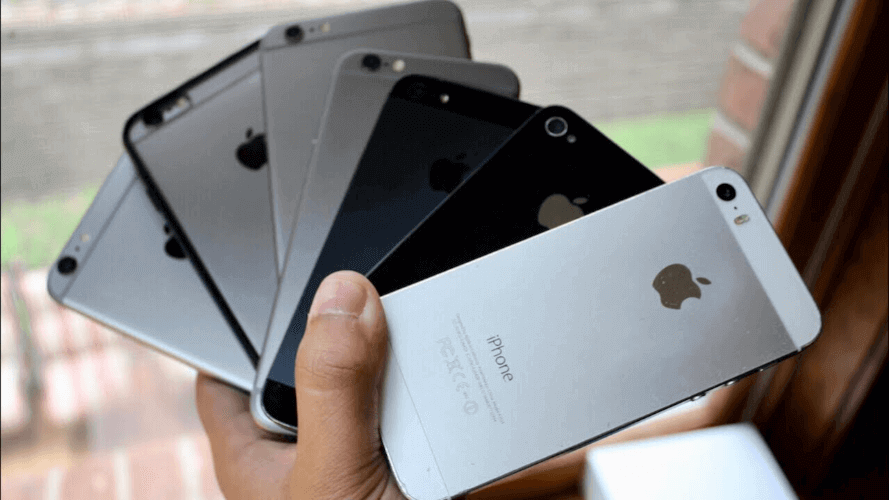 The iPhone has been the standard bearer of design and functionality for smartphones for many years. Each year Apple launches a shiny new model packed with new features, upgraded design elements, faster processing speed and a more advanced camera.
The price tags for these new models typically start at $1000. That's a lot of money for anyone to spend.
As the cost of new iPhones rises with each new release, some consumers find they may want to upgrade their existing phone but don't necessarily need the latest features. They may be looking to upgrade their existing phone or they may be considering a first time iPhone purchase.
Consumers looking to enjoy the advanced technology of an upgraded iPhone may want to consider buying a used iPhone that is only a few years old. Buying a used iPhone can be a great value for most consumers that don't necessarily need some of the features of the latest model but still want to invest their money in fresher technology.
But the question they want to know is, is it worth it to buy a used iPhone?
What about price?
One of the biggest reasons to consider buying a used iPhone is certainly the price tag. In many cases you can obtain a used iPhone for as much as 65% of the original retail price. This type of savings makes purchasing a used iPhone a great value for you and a better use of your money than spending over $1,000 on the latest iPhone.
For example, you can get an iPhone 11, which is just three years old, for about $250. The iPhone 12, which is just two years old, will only cost around $300. If you want a good value but still want to have one of the newest models, consider that you can buy the iPhone 13, which is still just a year old, for around $400.
The price of these iPhones should drop even more with the release of the iPhone 15 this month. At these prices, buying a used iPhone can be a great value and true cost savings for many consumers looking for a great iPhone for less investment than the iPhone 13.
There are several other factors you may want to consider when trying to decide between the price you will pay for a used iPhone and the value of the phone itself. Factors such as the camera quality or the ability of the phone to keep up with Apple iOS software updates.
Let's discuss each of these. What about the camera?
The race for camera quality has stagnated over the years. Previously, increasing the megapixel count in smartphone lenses was a modern arms race with very visible results.
Once megapixel count was only producing diminishing returns, the mid to late 2010's offered consumers multiple lenses. Often these improved the angles at which photos could be taken, and sometimes they acted as a depth sensor to create a more vivid sense of space.
However, in recent years, megapixel count doesn't always tell the full story, and extremely detailed photos can be taken with a single lens due to improvements in machine learning and camera software.
In fact, the capability of the highest end smartphones are still far from the highest end stand alone cameras for photography or videography.
At a time when mid-level cameras are consistently excellent, and expensive top tier mobile lenses are inferior to professional gear, it does not make sense to commit to the exorbitant price of a new smartphone where the most advertised feature is neither cutting edge nor high value.
What about software updates?
Undoubtedly, the biggest selling point for iPhones is the unique software experience.
Apple's iOS is not only simple, easy to look at, and intuitive to use, it's also coded to run efficiently no matter which model is using it, because the company has full control over the hardware and software experience to ensure smooth performance across a relatively small number of devices.
In recent years too, Apple has been praised for maintaining the life of 5 year old phones. The iPhone 8, released in 2017 is STILL up to date on the latest iOS software update, enabling all of the base software features to function the same from iPhone 8 to iPhone 14.
Other smartphone manufacturers are known for supporting their devices for as low as 2 years of software updates, so by purchasing a used iPhone that is 2 years old, a wise consumer may be able purchase at a discount of up to 65% of the original price, and receive service updates for an even longer period of time compared to competitors, ensuring users are up to date and secure for longer.
So, is it worth it to buy a used iPhone?
In our opinion the value of an older iPhone and the price of an older iPhone make this an easy choice if you are a consumer that is looking to save some money with your next iPhone purchase. You can find a great deal with an older iPhone at savings of up to 65% off retail which are substantial.
You will still get a great camera with an older iPhone as the camera upgrades on newer phones have not changed all that much for the average user. And compared to standalone photography equipment older iPhones still offer a high-tech camera option.
And older iPhones should be able to remain software updates for many years beyond their release. Apple has provided its newest software update for phones as old as the iPhone 8, which was released in 2017.
If you are considering a purchase of an old iPhone, we recommend UpTrade where you can get a certified used iPhone for a great value, as much as 65% off manufacturer retail for any model. You are guaranteed to have a safe and reliable experience as we only work with reputable dealers that back their product 100%.