Is The iPhone 7 Still a Good Phone in 2020?
Oct 15, 2022
Esteban Facundo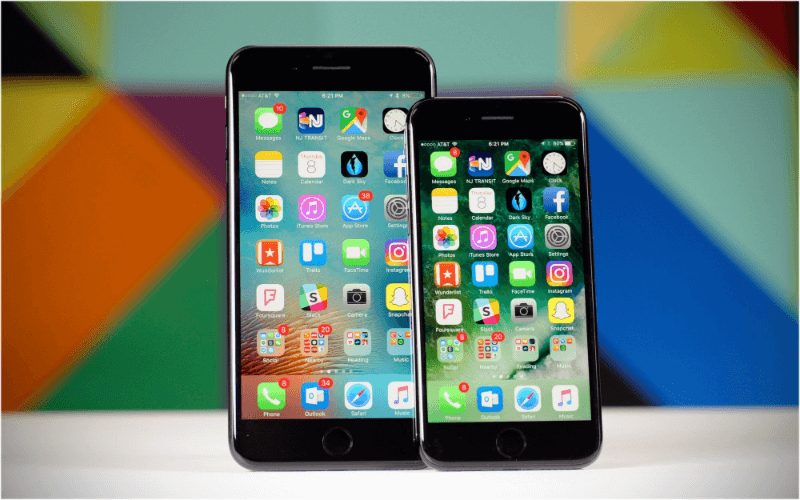 Is the iPhone 7 Still a Good Phone in 2020?
For those of us who were around for the first smartphones to be released, upgrading your phone every year or two caught on quite quickly. At that time, there was so much added to each new model and capabilities increased rapidly year over year creating a continual need for the latest hardware.
The iPhone 7 was part of that trend and it was released in September of 2016.
The internal components of the iPhone 7 may not look as impressive compared to phones released in 2020, but Apple has always and continues to get more for less due to their efficient design of iOS.
For reference, Android phones have traditionally had more powerful processors and more RAM than iPhones, but have underperformed due to the Android platform being a one size fits all solution versus the very carefully tailored iOS.
Software Experience:
Instead of comparing performance metrics between the iPhone 7 and newer phones, let's consider what we want our phones to do. These days it seems we are all using the same handful of Apps in our day to day life, doesn't it?
Let's go over typical smartphone uses these days:
Social: Facebook, Instagram, Twitter, Tik Tok, Linkedin, Whatsapp
Finance: Bank App, Venmo, Cash App, PayPal
Music: Apple Music, Spotify, Pandora, Soundcloud
Web Browsing: Safari, Youtube
Productivity: Google Docs, Google Sheets, Zoom, Teams, Slack
Apple Exclusives: iMessage, FaceTime
The iPhone 7 easily runs all the apps we use on a daily basis.
Phones in general are superb at running 2D applications that load images, text, videos and the like. Even extreme budget options these days run apps like this without struggle.
On top of these Apps, the iPhone 7 can definitely load most mobile games fine too.
Unless you're specifically interested in running Fortnite at max settings trying to win a tournament, your experience with the iPhone 7 will be as premium as it was 4 years ago.
Hardware experience:
Since the software experience we mentioned above, largely the most important factor, is still great for the iPhone 7, are there any hardware limitations that a prospective user should be aware of?
Screen:
The iPhone 7's screen is 4.7 inches across. Not exactly large, but serviceable for watching some funny videos or reading the news on your daily commute. It has a resolution of 1,334 x 750, with 326 pixels per inch.
While a screen that is approximately 720P seems a little outdated for 2020, keep in mind the 4.7 inch screen. The only real trade off here is in terms of size, as the improvements brought by a denser or sharper screen would be difficult to even notice.
If you'd like a bigger and better experience, the iPhone 7 Plus solves this issue coming in at 5.5 inches across with a 1920 x 1080P display at 401 PPI. Perfectly suitable for media consumption, and still looks great using the apps mentioned above.
Camera:
No doubt the biggest selling point for the most recent iPhone generations over the iPhone 7 have been camera upgrades and additional cameras.
This is great for the up and coming social media influencer and smartphone photography enthusiast, but is the iPhone 7 camera bad? Absolutely not.
It was easily a contender for best smartphone camera in 2016, and while it does not have the same zooming features or night vision capabilities of modern iPhones, someone interested in filming or snapping a quick pic of anything in their daily life won't feel like they are missing out on any one feature specifically.
In fact, the iPhone 7's camera is capable of recording 4K footage. Most people still don't even have a 4K screen yet. Needless to say the image and video quality is still far ahead of what most people can even perceive on the devices they currently own.
Still, if you absolutely need that optical zoom, the iPhone 7 plus has a telephoto lens for a natural and crisp zoom for extra close shots.
Future Compatibility Experience:
Typically, Apple supports their phones for 5 years of software updates. This creates significant value for iOS users. In contrast, Android phones typically get about 2 years of updates. With a release date of 2016, the iPhone 7 will be supported with the latest software at least throughout 2021.
However, due to the compatibility reasons above, there isn't a lot that the iPhone 12 series can do today that the iPhone 7 cannot. The iPhone 7 marked the first release in the later half of the 2010's where performance growth was starting to stagnate, and longevity was starting to increase.
For these reasons, it is completely reasonable to speculate that Apple may continue to support these phones throughout 2022 or even 2023.
Is the iPhone 7 still good in 2020? Can the iPhone 7 run Fortnite? PUBG? Tiktok? Should I buy an iPhone 7 in 2020?
The answers to these questions are all a resounding yes.
Unless you have very specific needs, chances are you will be up to date with everyone else in the world buying a lightly used iPhone 7. You'll consume all the same media, share the same GIFs, and be a part of the collective online experience everyone else is a part of.
So why pay more? Stay up to date at a discount.
Click the link below to browse high quality, expert inspected iPhone 7's, certified for resale.