Is the iPhone X Still a Good Buy?
Oct 19, 2022
Esteban Facundo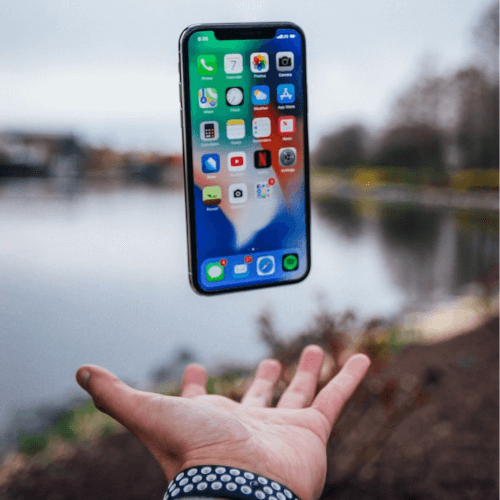 Is the iPhone X Still a Good Buy?
The iPhone X ushered in the next modern iPhone era. Edge to edge display, Super Retina, telephoto lens, and the infamous notch.
Since the launch of the iPhone x, so much of the current iPhone, including the iPhone Pro series, has been based off of this pivotal release.
Subsequent releases have included an ultra-wide angle lens, camera lighting improvements, a more energy efficient CPU, and larger sized models.
With the additional technology of the iPhone X now normalized as the "default" iPhone experience, does the iPhone X still hold up today?
Software Experience
The iPhone X is equipped with the Apple A11 chip. It handles everything you can throw at it including social media, Youtube, and even the latest games. PUBG runs consistently at 30FPS, and Fortnite can even achieve a stable 60FPS.
Chips have most certainly gotten faster over the past few years, but how much of this performance is being used? Apple is still supporting the iPhone 7 with software updates, and app developers will need to write their software with this in mind.
The iPhone X should continue to be able to handle practically everything you would use in your day to day life, long past 2020.
Screen
The iPhone X's screen is 5.85 inches across. This is even bigger than the iPhone 8 Plus' screen which is only 5.5 The X has a resolution of 2436x1125 pixels with 458 PPI, which classifies it as "Super Retina."
As a matter of fact, the iPhone 11 Pro and 12 have similar resolution, super retina displays.
What was ridiculed as overkill at the time, was actually great future proofing on Apple's part as it set the bar for future Apple releases, making the iPhone X's screen as modern as the iPhone 12's.
Camera
No doubt that cameras are the biggest selling point for the newest iPhones. Apple has continued to push new models with upgraded camera features and an additional ultra-wide lens that allows for a zoomed out shot. Users can now simply switch lenses to avoid repositioning the camera to get a wider shot.
Minus this convenient additional feature and some special lighting improvements, the cameras found in future releases are very similar.
All of them are capable of recording 4K footage at 60FPS. This is a level of detail that most people cannot even view as 4K screens are not widespread in use by most consumers.
Even experienced smartphone photographers will get comparable shots with the clever use of angles using the iPhone X (at half the price) compared to what can be done somewhat easier in a newer model.
Future Compatibility Experience
With a release date of 2017, the iPhone X is expected to be kept up to date on the latest iOS version throughout the year 2022, even up to the beginning of 2023, depending on when updates are pushed out.
On top of the standard amount of time Apple typically supports their phones, it's possible the iPhone X in particular will be supported for an even longer amount of time, considering the increased release price of $1,000, and the fact that it laid the groundwork for the future releases of the iPhone 11 and 12.
Regardless, this creates significant value right now as the price has depreciated quite significantly since it's initial release, with guaranteed updates on the way. Additional savings can be found in buying a lightly used device that is certified for resale.
Conclusion
In terms of daily use and performance, the iPhone X can run all apps and games currently on the market. It has a superior display that is larger than "large sized" iPhones of the early and mid 2010's. And has a modern design that Apple continues to base it's newer models off of.
And with the understanding that software updates will keep this phone current until 2023, what's not to love about the iPhone X?
So far, the once expensive phone has proven itself to be resilient to the passage of time, and demonstrates its value when considering that future iPhones are based on minimal improvements to this original model.
So why pay more? Stay up to date at a discount.
Click the link below to browse high quality, expert inspected iPhone X's, certified for resale.