What is iPhone 13 price now?
Jul 06, 2023
Jonathan Sizemore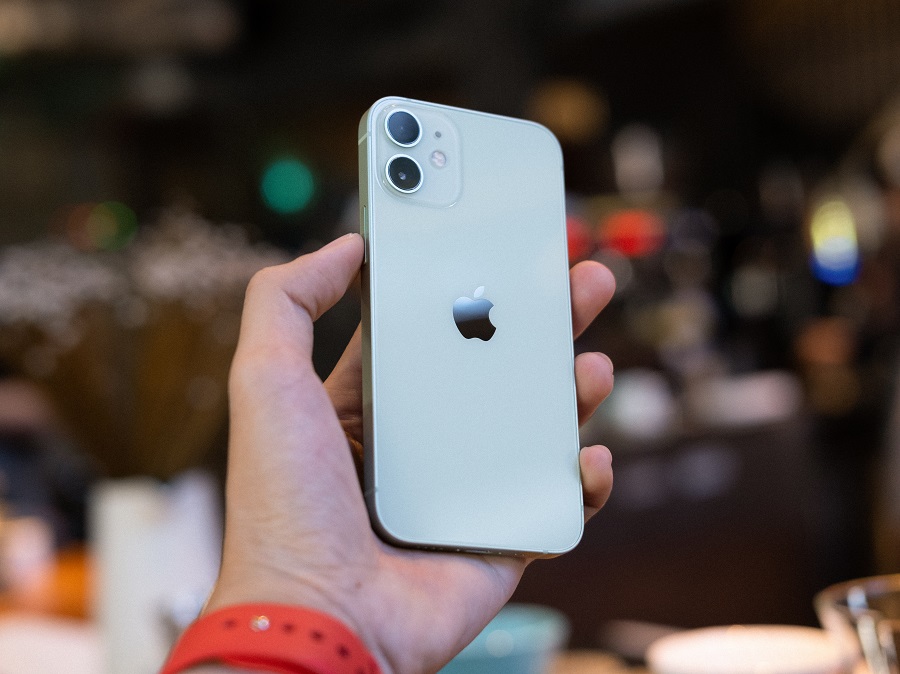 If you're in the market for an iPhone 13 but want to save some money, considering a used or refurbished iPhone can be a smart choice. With the ever-evolving smartphone market, it's crucial to stay updated on the latest prices and options available. In this blog post, we'll explore the current price of the iPhone 13 and discuss how you can find great deals on used and refurbished iPhones.
Understanding the iPhone 13:
The iPhone 13 is Apple's latest flagship smartphone, offering cutting-edge features and impressive performance. It comes in four different models: iPhone 13, iPhone 13 mini, iPhone 13 Pro, and iPhone 13 Pro Max. Each model boasts improvements in camera technology, processing power, and battery life compared to its predecessors. With its sleek design and advanced capabilities, the iPhone 13 has quickly become a sought-after device among tech enthusiasts and Apple fans alike.
Pricing for a Brand New iPhone 13:
As of the publication of this blog post in July 2023, the pricing for a brand new iPhone 13 starts at $799 for the iPhone 13 mini, $999 for the iPhone 13, $1,099 for the iPhone 13 Pro, and $1,199 for the iPhone 13 Pro Max. These prices may vary slightly depending on the storage capacity and any additional features you choose. However, keep in mind that these are the manufacturer's suggested retail prices (MSRP) and may be subject to change due to factors such as discounts, promotions, and availability.
Used iPhone 13 Pricing:
For those looking to save money on an iPhone 13, purchasing a used device can be an excellent option. Used iPhones are typically sold by individuals or third-party sellers who no longer need their devices or have upgraded to a newer model. The price of a used iPhone 13 will depend on factors such as its condition, storage capacity, and any included accessories. Generally, you can expect the price of a used iPhone 13 to be lower than that of a brand new one. On UpTradeit.com, a trusted platform for buying and selling used electronics, you can find a wide selection of used iPhone 13 models at competitive prices.
Refurbished iPhone 13 Pricing:
Another alternative to buying a brand new iPhone 13 is to consider a refurbished device. Refurbished iPhones are pre-owned devices that have been inspected, repaired, and restored to their original condition by professionals. These devices often come with warranties and can offer significant savings compared to their brand new counterparts. The price of a refurbished iPhone 13 will depend on the same factors as a used device, such as condition and storage capacity. On UpTradeit.com, you can browse a variety of refurbished iPhone 13 options with detailed descriptions, ensuring a transparent buying experience.
Factors Affecting Used and Refurbished iPhone 13 Pricing:
Condition: The condition of the device plays a crucial role in determining its price. A used or refurbished iPhone 13 in excellent condition with minimal signs of wear and tear will typically be priced higher than one in fair or average condition.
Storage Capacity: The storage capacity of the device also influences its price. iPhones with larger storage capacities tend to be priced higher than those with smaller capacities.
Included Accessories: The presence of original accessories, such as chargers, earphones, or cases, can affect the price of a used or refurbished iPhone 13. Some sellers may include these accessories as part of the package, which may increase the overall price slightly.
Finding the Best Deals on Used and Refurbished iPhone 13:
When shopping for a used or refurbished iPhone 13, it's essential to do thorough research to find the best deals. Here are a few tips to help you in your search:
Trustworthy Platforms: Choose reputable platforms like UpTradeit.com for buying used and refurbished iPhones. These platforms often provide detailed descriptions, seller ratings, and customer reviews to help you make an informed decision.
Compare Prices: Take the time to compare prices across different sellers and platforms. This way, you can ensure you're getting the best value for your money.
Seller Ratings and Reviews: Check the seller's ratings and reviews before making a purchase. Positive feedback and high ratings indicate a reliable and trustworthy seller.
Warranty and Return Policy: Consider sellers that offer warranties and return policies on their used or refurbished iPhones. This provides an added layer of protection and peace of mind.
Conclusion:
While the brand new iPhone 13 comes with a premium price tag, opting for a used or refurbished iPhone 13 can be an excellent way to save money without compromising on quality. With options available on trusted platforms like UpTradeit.com, you can find competitively priced used and refurbished iPhone 13 models. By considering factors such as condition, storage capacity, and included accessories, you can make an informed decision and find the best deal that suits your needs. Shop smart and enjoy the benefits of owning an iPhone 13 while keeping more money in your pocket.