What is special about iPhone 13?
Jul 11, 2023
Jonathan Sizemore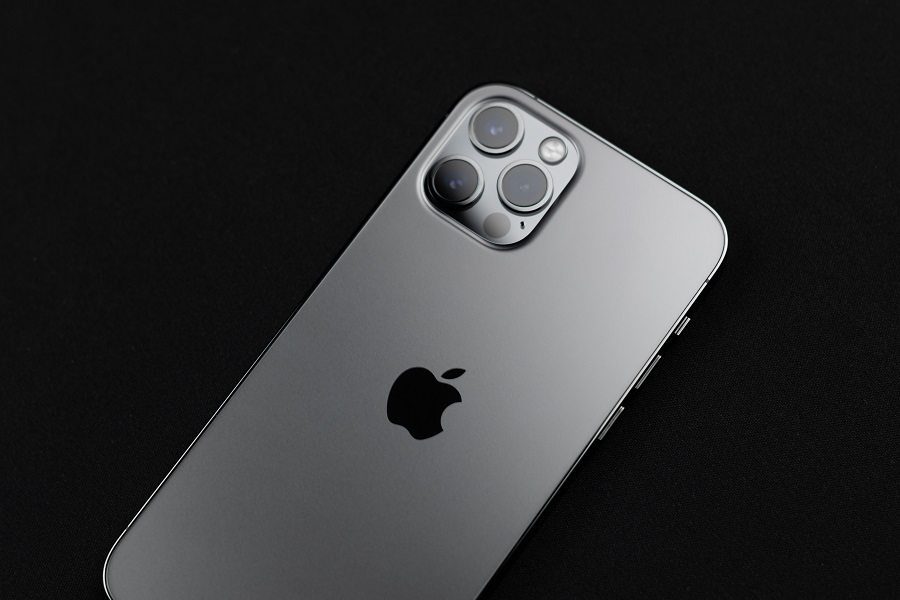 In the ever-evolving world of smartphones, Apple has consistently managed to stay ahead of the curve with its innovative iPhone lineup. With the highly anticipated release of the iPhone 13, Apple enthusiasts and tech aficionados alike are eager to explore the device's new features and enhancements. If you're considering purchasing a used or refurbished iPhone, this blog post will delve into what makes the iPhone 13 truly special, highlighting its key attributes and benefits.
Design and Display:
The iPhone 13 boasts a sleek and modern design, staying true to Apple's signature aesthetics. With a refined form factor, this device offers a premium feel and a variety of stunning color options. The Super Retina XDR display takes visual excellence to new heights, with improved brightness, contrast ratios, and HDR capabilities. Whether you're streaming your favorite content or browsing through your photos, the iPhone 13's display ensures an immersive and vibrant experience.
A15 Bionic Chip:
At the heart of the iPhone 13 lies Apple's powerful A15 Bionic chip, delivering unparalleled performance and efficiency. With advanced architecture and cutting-edge technology, this chip enables faster processing speeds, smoother multitasking, and improved energy efficiency. Whether you're gaming, editing videos, or running intensive apps, the iPhone 13's A15 Bionic chip ensures a seamless and lag-free experience.
Enhanced Camera Capabilities:
Photography enthusiasts will be thrilled with the iPhone 13's enhanced camera system. With significant improvements to both hardware and software, capturing stunning photos and videos has never been easier. The device features a dual-camera setup with larger sensors, allowing for better low-light performance and improved image quality. Additionally, the advanced computational photography algorithms enhance details, colors, and dynamic range, ensuring exceptional results in any lighting condition.
Cinematic Mode and Photographic Styles:
The iPhone 13 introduces an exciting new feature called Cinematic Mode, which revolutionizes video recording. This depth-of-field effect enables you to create professional-looking videos by automatically shifting the focus between subjects. Combined with the iPhone 13's powerful image stabilization capabilities, you can now capture stunning videos that rival those produced by dedicated cameras.
Furthermore, the Photographic Styles feature allows you to customize the look of your photos in real-time. With various styles to choose from, you can effortlessly achieve your desired aesthetic, elevating your photography to new levels.
Improved Battery Life:
Apple understands the importance of long-lasting battery life, and the iPhone 13 delivers on this front. With optimized power efficiency and a larger battery capacity, this device offers an impressive battery life, ensuring you stay connected throughout the day. Whether you're streaming media, playing games, or working on-the-go, the iPhone 13's improved battery life minimizes the need for frequent charging.
5G Connectivity:
The iPhone 13 supports lightning-fast 5G connectivity, allowing you to experience blazing download and upload speeds on compatible networks. With 5G, you can stream high-quality content, participate in video calls, and download large files in a matter of seconds. The enhanced network capabilities of the iPhone 13 ensure a seamless and lag-free online experience, wherever you are.
Advanced Security Features:
Privacy and security are paramount considerations for smartphone users, and Apple continues to prioritize these aspects with the iPhone 13. The device incorporates advanced security measures, such as Face ID, which uses facial recognition technology to unlock your phone securely. With end-to-end encryption and stringent privacy policies, you can rest assured that your personal data is well-protected.
Conclusion:
The iPhone 13 brings forth a host of impressive features and enhancements, making it a truly special device in the smartphone landscape. From its sleek design and vibrant display to the powerful A15 Bionic chip and advanced camera capabilities, the iPhone 13 offers an exceptional user experience. Whether you opt for a used iPhone or a refurbished iPhone, these features remain at the core of its appeal.
As you consider purchasing an iPhone 13, take advantage of the benefits it offers, such as improved battery life, 5G connectivity, and advanced security features. Upgrade to a device that not only keeps you connected but also empowers you to capture stunning memories and explore a world of possibilities. Experience the excellence of the iPhone 13 and elevate your digital lifestyle today! To explore available options and pricing for used or refurbished iPhones, visit UpTradeit.com, your trusted destination for high-quality pre-owned Apple devices.